Salvador Dali is one of my favorite painters. He is known for his artistic style called surrealism. Surrealism is defined as "Pure psychic automatism, by which one proposes to express, either verbally, in writing, or by any other manner, the real functioning of thought. Dictation of thought in the absence of all control exercised by reason, outside of all aesthetic and moral preoccupation. *
The first painting shown above is one of his great paintings called The Persistence of Memory. I like it because I think it shows how time melts and how memory fades. The second painting below is called The Metamorphosis of Narcissus, I like it too because I think it represents a "change of perspective."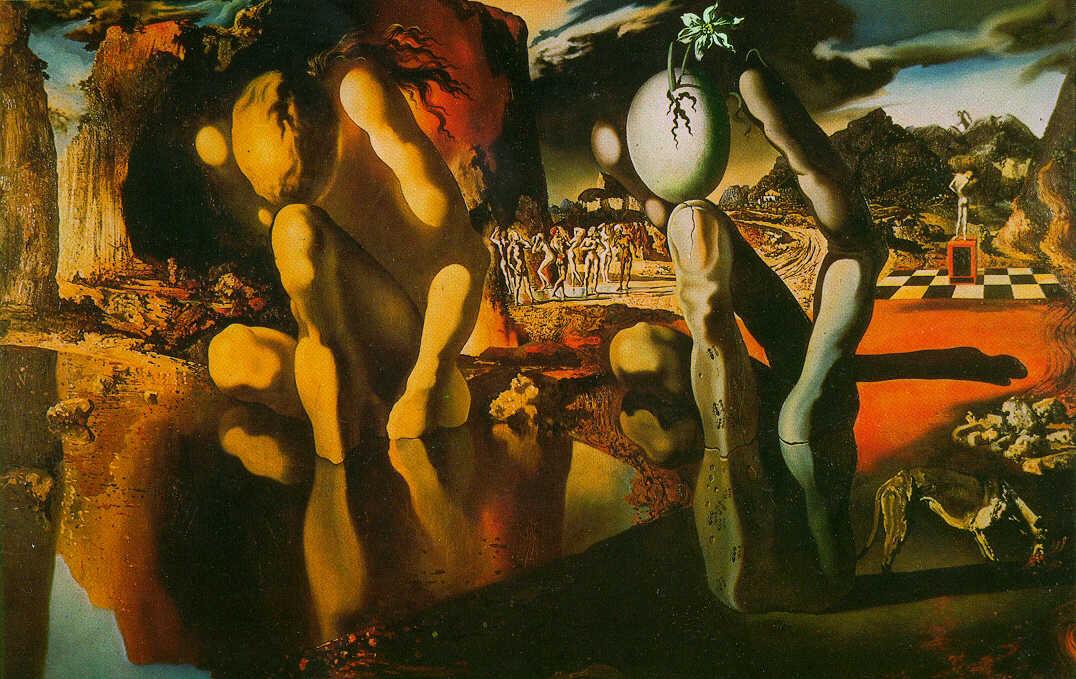 I remember when I was a young boy, I have been doing paintings of these kinds. I was painting whatever it was that I saw in my mind, avoiding copying neither conscious pictures nor following the instructions of my art teachers. Back then, I did not know these styles of art were called Surrealism, but at that young age, I was pretty sure what kinds of paintings attracted me most; although, it is only now that I am getting to understand the workings of my mind.
*wiki